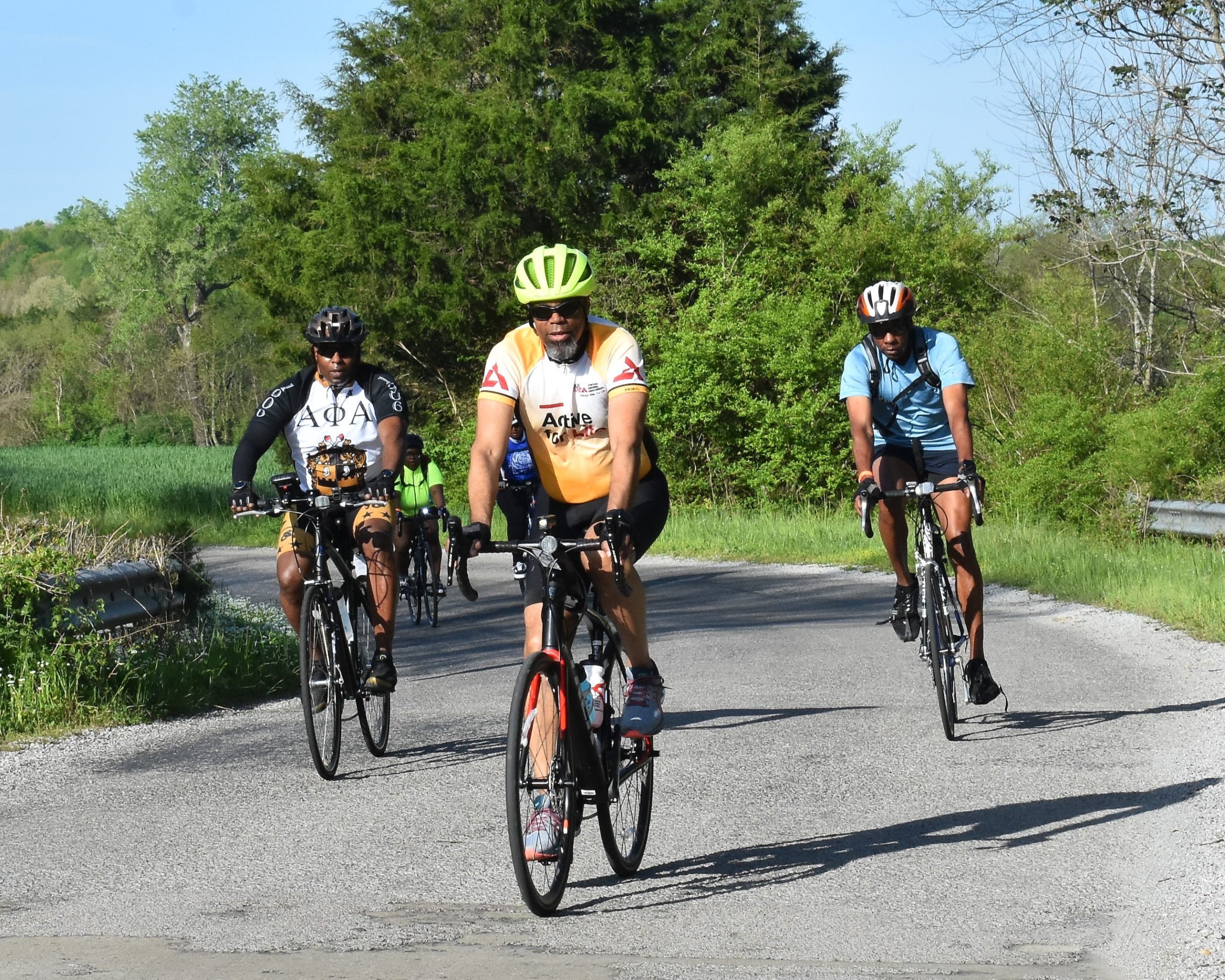 2024 Horton 100
The Horton 100 is the perfect ride to kick off the season! This ride is a 2-day supported tour that includes 25 or 50 mile daily options (route lengths vary). Riders will receive a shirt, SAG support every 15 miles, FREE camping, and Saturday afternoon will be full of fun and activities, including ranger-led hikes, fitness classes, and more!
Registration
You can register online here: https://www.bikereg.com/horton-100
We will no longer be doing mail in registrations.
Routes
Every day riders can choose from approximately 25 mile or 50 mile routes. Both distances are fully supported by Tennessee State Park Rangers and aid stations located about every 15 miles.
2024 Routes: coming soon
Overnight Accommodations
Riders will have the option to camp, reserve a room at the Henry Horton Inn, or reserve a RV campsite in the campgrounds. Camping is FREE and does not require a reservation. Please be aware this is camping in an open field with access to the pool bathhouse and another restroom. The Inn, cabin and RV campsites are not included in the registration fee and must be reserved.
For RV campsite reservations, please call Henry Horton at 931-364-2222
Meals
All meals will be provided by the Restaurant at Henry Horton State Park. 2 Day riders will have 3 meals, breakfast both Saturday and Sunday and dinner on Saturday. Saturday riders will have 2 meals, breakfast and dinner. Sunday riders will have 1 meal, breakfast on Sunday.
Non-Profit Ride
Did you know that when you ride the Horton 100 you are directly supporting Henry Horton State Park and the Tennessee Park Ranger Association Scholarship Fund?
2018 Horton 100 Photos – CLICK HERE!
2019 Horton 100 Photos – CLICK HERE!
2022 Horton 100 Photos – CLICK HERE
2023 Horton 100 Photos – CLICK HERE
SCHEDULE (Subject to change)
3:00PM Packet pickup opens
5:00PM – 7:00PM Cash Bar at Governor's Table Restaurant
6:00PM Rider Meeting (Optional)
8:00PM Registration Closes
8:00 AM Riders Must Be On Route
2:00 PM Hike (1 hour )
3:00 PM Yoga
3:00 PM Hayless Hayride
4:30 PM Birds of Prey Program (30 minutes)
5:00 PM Dinner
8:00AM Riders Must Be On Route
5:00PM Riders must have camp packed up